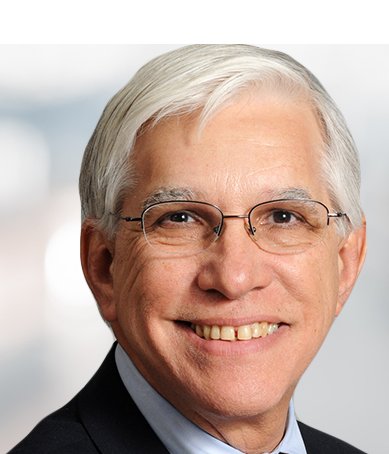 Guillermo Gutierrez, MD, PhD. Tenured Professor of Medicine, Anesthesiology and Engineering and Applied Sciences. Division Director, Pulmonary and Critical Care Medicine. (Gutierrez CV Abbreviated)

Dr. Gutierrez graduated with a BME in Mechanical Engineering from The City College of NY and with a Master's degree, also in Mechanical Engineering from the University of Dayton. He received his PhD (Biomedical Engineering) and Medical Doctor degrees from Case Western Reserve University in Cleveland. Following residency training in Internal Medicine and a Fellowship in Pulmonary Diseases and Critical Care Medicine, both at the University of Michigan Medical Center in Ann Arbor. Following completion of his training, he joined the Faculty of the University of Texas Medical School, Houston as Assistant Professor of Medicine. He rose through the academic ranks and was promoted to tenured Professor of Medicine and Physiology. He also served as Director of the Pulmonary and Critical Care Medicine Division.

Following a sabbatical year at Oxford University (Green College), Dr. Gutierrez moved to Washington D.C. to join the faculty of The George Washington University Medical Center as Director of the Pulmonary, Critical Care and Sleep Medicine Division, Department of Medicine. He is recognized as an authority in the fields of Pulmonary and Critical Care Medicine Dr. Gutierrez has held membership in the editorial boards of several prestigious medical and scientific journals, including The Journal of Applied Physiology and Critical Care Medicine and was Editor-in-Chief of The Journal of Critical Care. He was elected to the American Society of Clinical Investigation and the Alpha Omega Alpha honor society. He is a Fellow of the Royal College of Physicians, the American College of Chest Physicians, the American College of Physicians and the American Thoracic Society. Dr. Gutierrez is listed in Who's Who in America, Who's Who in Science and Engineering, in Best Doctors in America and the Washingtonian Best Doctors. He also has extensive experience in industry, having worked at the General Motors Corporation as a Development Engineer, and later as Senior Scientist. More recently, he founded and was Chief Executive Officer of VistaLink, Inc, a pioneering internet telemedicine company.
During his years in academia, Dr. Gutierrez has trained and mentored over 200 Pulmonary and Critical Care Medicine fellows, as well as national and international research fellows. An important aspect of his present position is to help faculty members and fellows develop the intellectual toolset that will allow them to pursue a successful academic career.

Dr. Gutierrez research efforts have been directed at understanding the pathophysiological processes of critically illness. Early in his academic career he focused in the areas of systemic oxygen transport and cellular bioenergetics, with a particular emphasis on tissue oxygenation and the use of magnetic resonance spectroscopy in sepsis and hypoxia. These investigations led to further research into tissue carbon dioxide as a marker of hypoxia. Among his findings was that treatment directed towards improving O2 delivery, and guided by measures of tissue CO2 accumulation with gastric tonometry, improved survival in a heterogeneous cohort of critically ill individuals (Gutierrez et al. Lancet 1992;339:195). He further explored the physiological basis of tissue CO2 accumulation during ischemia through the development of a mathematical model of tissue-blood CO2 exchange (Gutierrez G. Am J Respir Crit Care Med. 2004;169:525).

Upon joining The George Washington University, where his research focused on the relationship of central to mixed venous oxygenation, reporting they were not interchangeable and that their relative difference was associated with ICU mortality. He is presently focused on mechanical ventilation, in particular on the synchronization of patient and ventilator breathing cycles, having developed a patented system (US 8,573,207,B2) that applies signal spectral analysis to the airway flow to quantify patient-ventilator asynchrony (PVA). The method is detailed in (Gutierrez et al. Crit Care. 2011;15:R167) and has been extensively tested at The George Washington University Hospital (Gutierrez et al. Intensive Care Med. 2013;39:1359). A stand-alone monitor of patient-ventilator asynchrony has been developed based on this method.

Dr. Gutierrez present research interest revolve around the exciting possibility of applying machine learning algorithms to data obtained from mechanically ventilated patients using the aforementioned patient-ventilator monitor. The overarching goal of the research is to develop the "intelligent" mechanical ventilator capable of autonomously delivering life-saving breaths to critically ill patients.